Perfect Place to Start a Career in Cosmetics (Why beauty school is the perfect choice for those passionate about cosmetics)
 What is a beauty school, and what do you learn there?
Institutions that provide specialized training in cosmetology, hair styling, and other beauty-related courses are known as beauty schools. Beauty school is an excellent place to start if you want to work in the beauty industry. Beauty school students gain the skills and techniques needed to seek a profession in the beauty business. Haircutting and styling, cosmetics application, nail care, and skincare are usually included in the curriculum. Aside from classroom learning, beauty schools frequently have hands-on training in salons and laboratories. This allows students to obtain real-world experience while honing their abilities under the guidance of experienced professionals.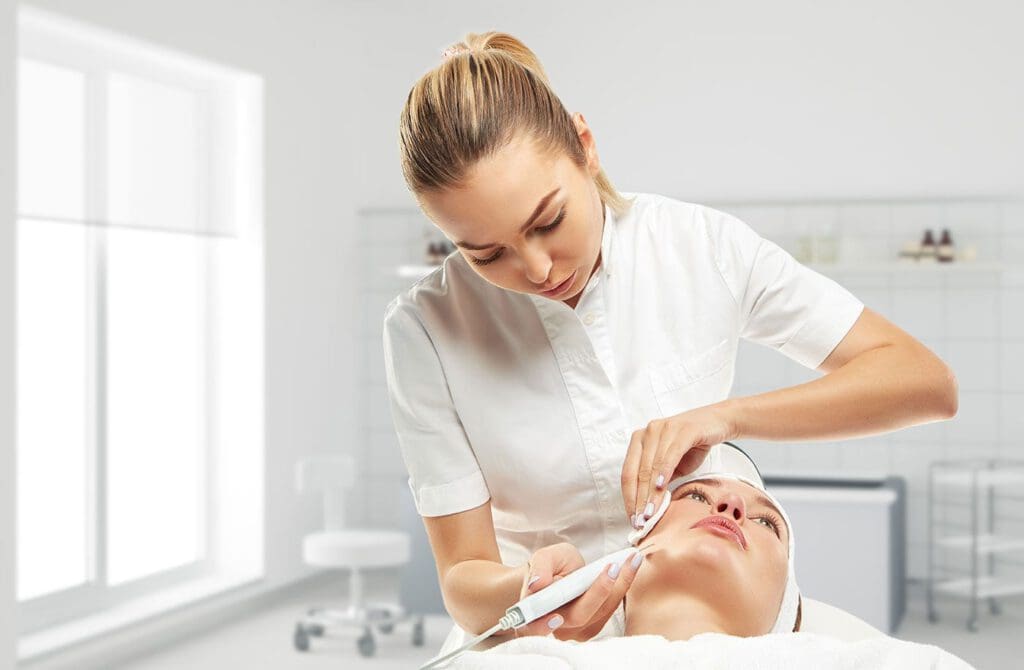 The benefits of attending beauty school
It's no surprise that beauty school is a popular choice for people interested in pursuing a career in the beauty industry. Attending beauty school is one of the best ways to break into the profession. At beauty schools, students can study many areas of beauty, from hair and cosmetics to nails and skincare. Students can also get hands-on experience in a professional setting by attending beauty schools. Furthermore, many beauty schools provide scholarships and financial help, making tuition more affordable for students. Moreover, beauty school graduates often have an advantage in the employment market following graduation.
How to choose the right beauty school for you
There are numerous variables to consider when it comes to beauty schools. Knowing where to begin with so many alternatives available can be challenging. Here are some considerations when finding the best beauty school for you.
First, consider your objectives. What do you want to gain from going to a beauty school? Are you aspiring to be a professional makeup artist or want to improve your makeup application? You may start limiting your selections once you know your objectives.
Next, think about your budget. Because beauty school can be costly, it's critical to select a curriculum that fits within your budget. There are various scholarships and financial aid programs to choose from, so do your research before committing.
With so many beauty schools, finding one that feels like home is crucial. Finally, schedule visits to several schools and interviews with instructors. This is the best way to get a sense of the program and determine if it's right for you.
What to expect during your time at beauty school?
Beauty schools provide the ideal setting for aspiring beauty professionals to feel excited about their future careers! The first step toward becoming a licensed cosmetologist, esthetician, or nail technician is to enroll in beauty school. During your time at beauty school, you will receive excellent guidance from experienced beauty experts who can teach you the ins and outs of the beauty industry. In a professional salon setting, you will also have the opportunity to practice your skills with real clients. Of course, you'll meet many new people along the way! So, if you're searching for a fun and creative way to start your beauty career, consider attending beauty school.
The career opportunities were available to those who graduated from beauty school.
Beauty schools provide their graduates with a diverse choice of job options. Many graduates of beauty schools go on to work as hairstylists, makeup artists, or estheticians. Others use their expertise in beauty schools to open their own beauty-related companies, such as nail salons or day spas. Others apply their talents to professions in the fashion or entertainment industries. With so many opportunities, beauty school grads are guaranteed to find a job that matches their skills and interests. So, beauty school could be a great place to start, whether you want to be a stylist, a business owner, or something entirely else.