DC Is in Full-On Cherry Blossom Hysteria, So We Ranked Some Cherry Blossom Spa Treatments
For a positive set of Washington, cherry blossom season is like Coachella, Mardi Gras, and New Year's Eve rolled all into one. Basically, a time for DC bars, eating places, and shops to truly lose their commonly tightly wound shiz over those little buds. The trendy sentiment of the season seems to be "Hey, study this [INSERT: COCKTAIL, EDIBLE PRODUCT, NOVELTY ITEM, CAFFEINATED BEVERAGE HERE]! Let's placed a freaking cherry blossom on it and rate $20!" To absolutely try this type of Cherry Blossom Extravaganzas™ is to confront a tremendous frustration of mine, a hill on which I am most prepared to die:
The bastardization of natural flavors and scents. And for this activism, you have to thank me, lest we forsake nature and neglect that the profile of a banana Laffy Taffy is not that of a real piece of fruit, and a pineapple candle does no longer imbue the pleasant nasal tingles of a freshly sliced piece of tropical pleasure. (And don't even get me started on blue raspberry—bring me someone who has captured a blue raspberry in the wild, and I'll subsist only on banana Laffy Taffy for the relaxation of my lifestyles).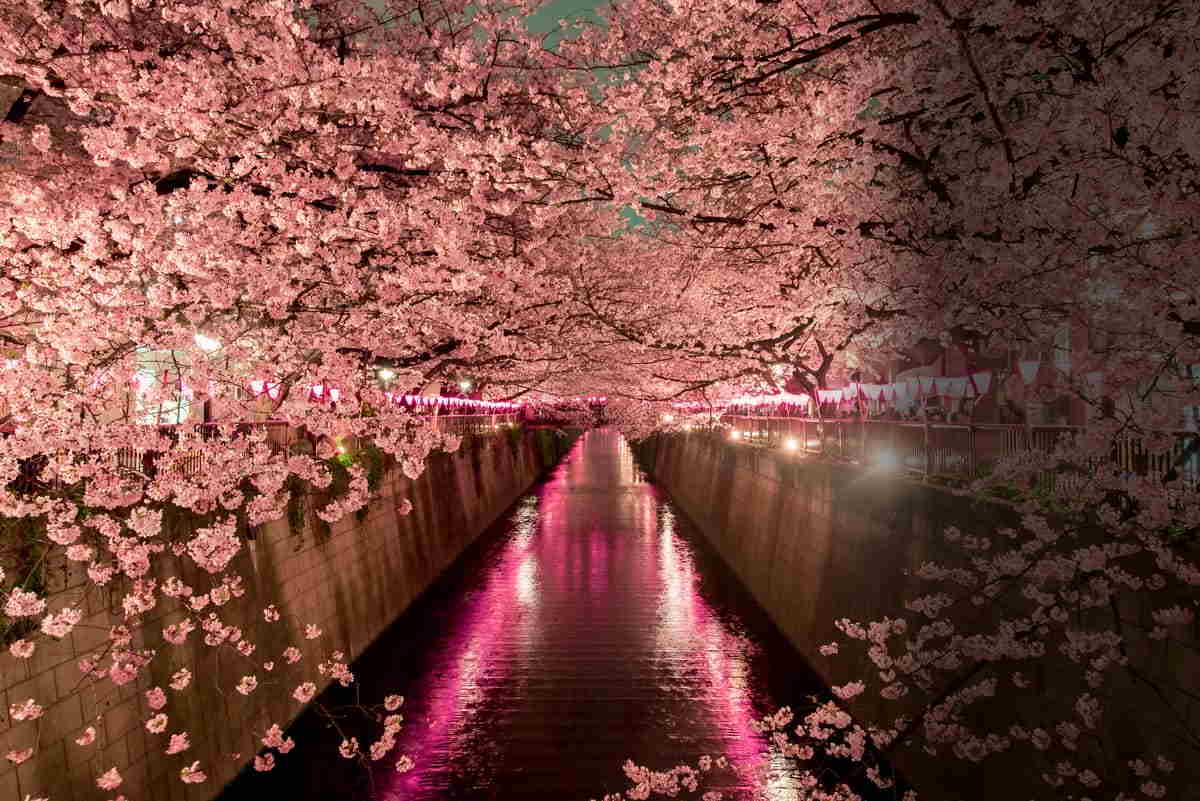 All this to mention, select up a cherry blossom Baked & Wired cupcake or throw lower back a cherry blossom gin and tonic on the pop-up bar and, no, that isn't always God's flavoring as He supposed it. I've but to check this principle, but I'm pretty certain if you went down to the Tidal Basin and munched on a cherry blossom petal, it's now not the Compass Coffee cherry blossom mixture you'd be tasting. Just sayin'. But beauty treatments—now that's some other tale. Would those petal imposters be greater convincing when slapped onto my dermis? When have they been quite literally put in and on my face, where they'd be not possible to ignore? Would my flavor buds and olfactory glands be much less offended in a placing where humpback whale noises play on loop? Well, pull lower back the petals—permit's see.
My first prevent is the Argentina Spa on the Watergate Hotel, which is essentially Ground Zero for cherry blossom mania. Not handiest can you e-book a cherry blossom 3-route tasting menu, you can also take a cherry blossom truffle-making class, a cherry blossom flower crown-making elegance, a cherry blossom afternoon tea… I imply, now not even cherry blossoms like themselves this plenty.
I look at the cherry blossom nail trimming and pedicure, a part of the cherry blossom ritual, a spa package that fees $425, or more or less 106 Baked & Wired cherry blossom cupcakes. I'm given a robe and slippers to put on and am taken to a relaxation pod to wait. Cucumber water, path blend, and clean fruit abound, and due to the fact I am a feral animal who can't restrain herself around meals in the wild, I stuff 3 inexperienced apples into my backpack. Honestly, there's a good danger I should stay on this little orb for the relaxation of my existence, where nary a blossom rears its light head insight, and subsist solely off spa water and cashews and be flawlessly content, even though malnourished.
I'm reluctantly herded from my embryonic cocoon to the treatment room, where my technician arms me a glass of champagne, and a server is available with a purple cocktail on a tray. It's their signature drink created for the pageant. Although it's watermelon, no longer cherry blossom-flavored (ah mmmm), it's nevertheless, you understand, crimson (and also loaded with tequila, which, what's up, you received't pay attention court cases from me). The simplest have bougie nail polish manufacturers (no Wet 'n' Wild within the Watergate, Washingtonians!), and, channeling my inner cherry blossom, I select red and white.
I instantly sense awful for my technician—she is so typing and hospitable. However, I can tell she is appalled using what passes as my self-care recurring on a journalist's profits. Since I am lazy and never take off my nail polish, I even have more layers of paint on my toes than a slice of the Berlin Wall, coats and coats of sun shades stacked upon each other over decades. I make an apology for what actually has been the millennia in view that I got a pedicure. She's overly generous—it's now not that awful—however, she is curious, asking in the maximum sensitive methods feasible as she works from my ft to my arms simply how within the call of cherry blossoms are my appendages so gnarly. Do I prepare dinner regularly?
Run lengthy distances? Walk barefoot over hot coals? Operate an 18th-century gristmill with naked hands? But rattling, she receives in there—I'm inspired via her tenacity and resilience in the face of my disregarded digits. No hangnail proves too insurmountable; no callus too tough. She scrubs my ft and legs with a cherry seed scrub, and shortly I'm in a cationic country, falling into a shut-eye as sweet and tender because of the soft, pink heart of a blossom first tasting spring air. As she sends me on my way, and my purple toes, several pores and skin layers lighter, shuffle luckily of their disposable turn-flops, I listen to a chic female who looks completely at home in a spa locker room request to have her automobile pulled around the front. And that's when I don't forget: I don't sincerely belong here—I'm the lady so that it will scooter home in paper flip-flops.
At the Aura spa, located inside the Vida gym, I've surpassed a glass of cherry blossom-infused bloodless brew tea, which has tips of vanilla, I'm informed, but tastes like Tidal Basin pond water. I pass over the cucumber water in my Watergate pod. But! Oh guy, am I approximately to have my cherry blossom-manicured-and-pedicured world rocked. As a person who by no means gets spa treatments that are higher than residing in a world this is banana Laffy Taffy-free: You're rubbed with a warm, cherry blossom-scented cream; that's precisely how I would consider it feels to stay in a relaxed, barely melted Yankee Candle.
Then out comes the massive mitt, and you're exfoliated till you're just a natural, newborn-esque package deal, all of the past grievances and misdoings and negative decisions wreaked upon your frame stripped away in a single cosmetic catharsis as if you were just imagined into being, as in case you confirmed up here. And the rubdown—oh, the rubdown! Admittedly, there's not an oz of discernment in my frame in terms of such things as this. Back scratches, head rubs—I want them all, all the time. (My boyfriend frequently tells me that if a person presented me a lower back scratch, I'd surely do whatever they wanted: rob a financial institution, skydive without a parachute, streak naked down Connecticut Avenue, whatever.
I could by no means be a spy; all a terrorist would do is start rubbing my head, and it'd be OH, MY GOD, THE CODE TO THE NUCLEAR FOOTBALL IS *2457, after which Earth might be obliterated. All that'd be left might be a pair of packs of Twinkies and Elon Musk staring at our smoking skeletons from Mars.) Towards the quiet of the remedy, the masseuse asks me how I'm doing. I'm so zen, so deep in a country of otherworldly, chic, airy bliss, racing via the cosmos and transcending realities, that I open my mouth, and all that comes out is "ghoooooooooo." As I depart the spa and stroll via Dupont Circle, my frame slicked down like a duck in an oil spill, the volume on the whole thing seems to become up a bit higher, the colors brighter, the smiles at the baristas bigger, the buses chugging along a bit cheerier. And, oh, howdy—is that a cherry blossom?