Increasing Patient Satisfaction: Ideas for Healthcare Institutions
Unfortunately, patient satisfaction rates in the healthcare industry are not what they used to be. When patient experience and satisfaction should be a priority, it seems as if patient care has been neglected.
However, healthcare institutions need to work towards guaranteeing patient satisfaction all the time. It's a good thing that there are plenty of ways that healthcare institutions can achieve this. For example, using patient portal software and services will enhance patient satisfaction by allowing patients to access their patient records on the go. As a result, patient satisfaction will rise.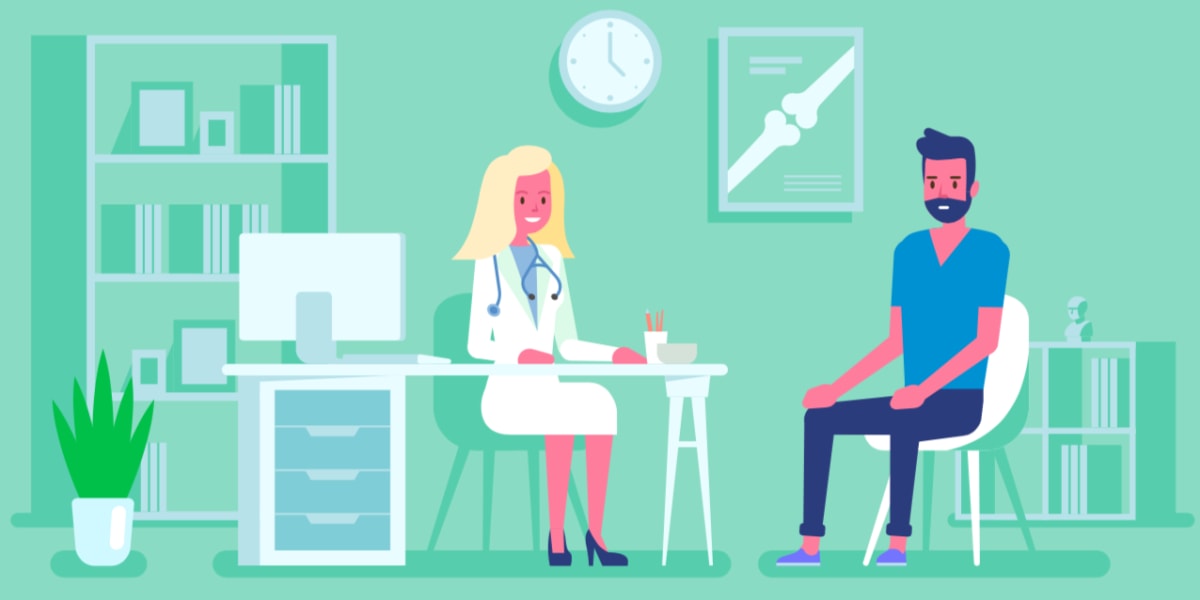 Guaranteeing Patient Satisfaction
There are many ways that healthcare institutions can work towards enhancing patient satisfaction. One of the most important things is to offer patient-centered care throughout the patient's entire experience at your institution.
This means designing services around individual patient needs, including physical, psychosocial, and spiritual needs. It also means understanding preferences in communication styles, food quality, choice of hospital gowns, and other aspects related to comfort.
The goal should be to provide medical treatment and a healing environment where patients will feel safe and cared for while they are under your care. Below are more ways on how healthcare institutions can enhance patient satisfaction:
Healthcare institutions can offer patients more choices from meal options to bed types or even what kind of TV show they want to watch. By providing more choices, patient satisfaction can be boosted.
Healthcare organizations should also make patient stays more comfortable by providing amenities such as robes and slippers and standard toiletries like soap and shampoo. This way, patient satisfaction can be enhanced significantly.
Adhering to patient preferences is critical in achieving patient satisfaction. Therefore, healthcare institutions should customize patient care to suit their needs and wants. If patients have individual requests, always take the time to find a solution for them immediately. This makes patients feel that they are being taken seriously by your institution, which leads to enhanced patient satisfaction.
Offering patient education
Patients will be more willing to listen to your healthcare staff if they are adequately educated on their illnesses and treatment plans. This is why patient education should always come first when treating patients. Also, it would be best to keep the patient's family in the loop about what goes on during their treatment so that the patient's family can also contribute to enhancing the care that patients receive.
We are taking patient feedback seriously.
Healthcare staff should always ask the patient and their families how they feel about their treatment and experience at your institution. This will provide great insight on where you need to improve to enhance patient satisfaction within your organization. By asking for patient feedback, you will also determine patient satisfaction levels and identify changes you need to make.
Patient feedback is critical for healthcare institutions because it provides insight and challenges that they may not have been aware of before. Therefore, healthcare institutions need to consider patient feedback to improve the quality of care they provide to patients.
Patients want to know that they are being listened to and cared for, which is why healthcare institutions should take patients' suggestions seriously. By considering patient recommendations, patient satisfaction will increase over time.
Enhancing good communication strategies
Healthcare institutions need to train their staff to communicate with their patients more effectively. Staff members should also be trained on better listening to patient concerns while still providing them with the care they need. This is especially important when patients are in distress and want specific issues resolved immediately. Healthcare institutions must ensure that patient requests are handled quickly, which will negatively affect patient satisfaction.
Keeping patients safe all the time
Another way that healthcare institutions can enhance patient satisfaction is by making patient safety their top priority. This means that they need to keep patients safe all the time, especially when it comes to medication errors and medical accidents. If patient safety is not prioritized in healthcare institutions, patient satisfaction will drop significantly because of the risks of getting poor care or treatment.
Keeping staff patient-centric
Training staff to be patient-centric will also help healthcare institutions enhance patient satisfaction. Putting the patient first will be easier to engage patients and make them feel at ease when they visit a hospital or medical facility for treatment.
Offering engaging activities
Lastly, healthcare institutions can keep patient satisfaction high by offering engaging activities and contests. Engaging patients in fun activities like games and tournaments will allow patients to relax.
These are just a few of the numerous ways healthcare institutions can enhance patient satisfaction. Patients should never feel like they do not matter. It is crucial for healthcare institutions to make patients their top priority when working with them or treating them.
Enhancing the patient experience is vital in improving overall patient care. Therefore, healthcare institutions must increase patient satisfaction because this can lead to patient retention and better patient outcomes, which will ultimately lead to a more successful healthcare institution.